Tree Dryad and a bit of vis dev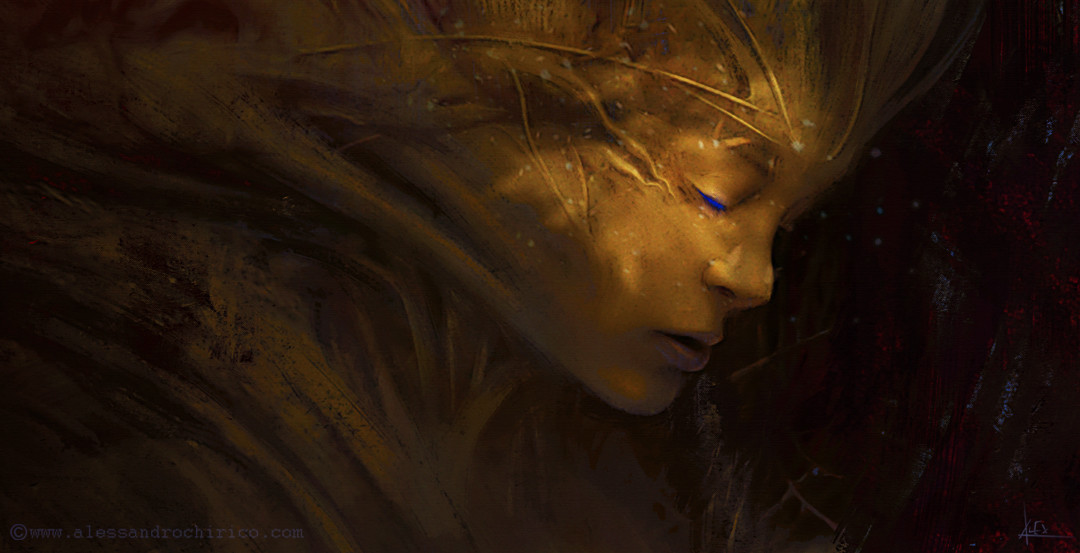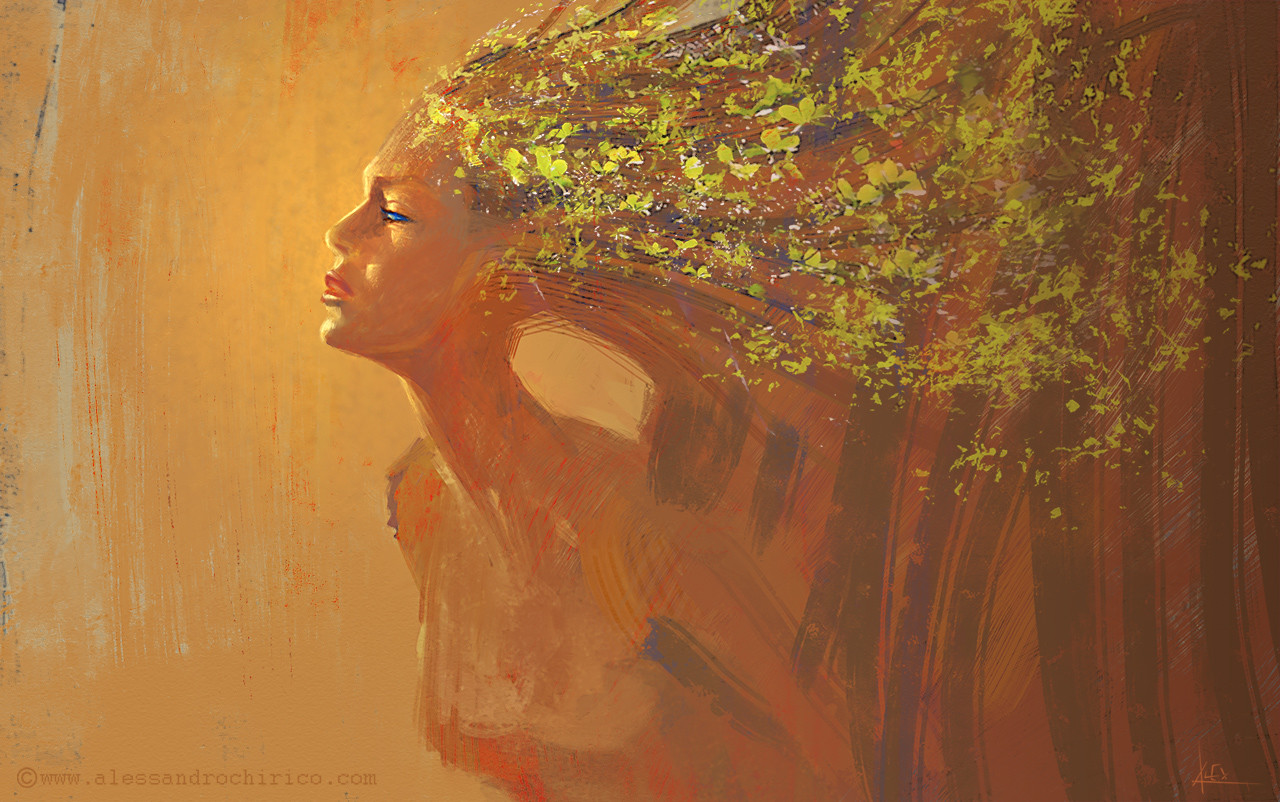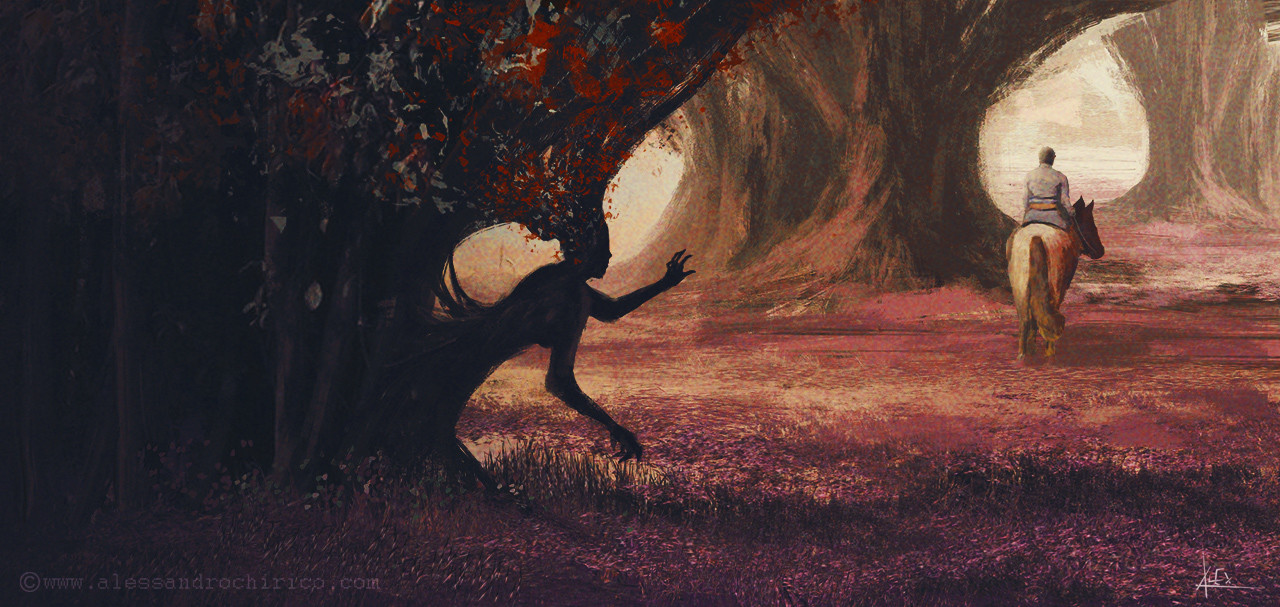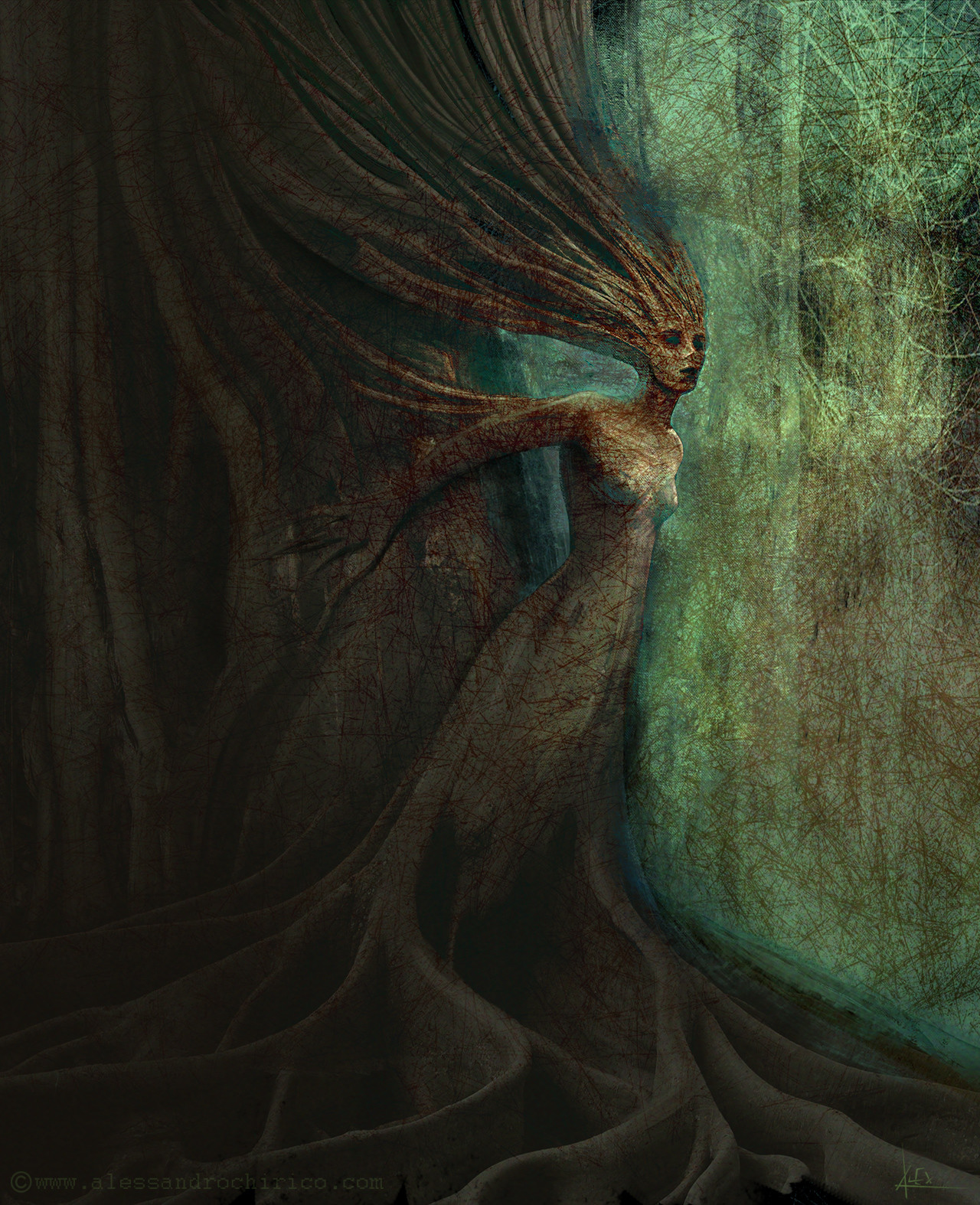 This is the story about a girl, she was cursed by a Witch for unknown reasons (I can't give away the whole story like this... pfff).
The Witch transformed her in a Dryad because of her love for nature.
Since her heart was pure she accepted her fate without fighting back until her beloved husband decided to leave her not accepting her change. Many years later, the Dryad was consumed by the love her husband denied to her and became a evil spirit killing all lover who where promising eternal love under her leaves.
Alternative Story:
There was once a dryad, she thought she was the essence of beauty mocking all the other girls she knew that were passing by her tree.
One day she meet a witch. After she laughed so hard at her because she looked like Snow White Witch (the moment she deliver the apple, not the beautiful version), the Witch decided to curse her with these very words: "It is true that I'm a witch, but you are indeed a bitch. Take that!". And she became a evil creepy monster.